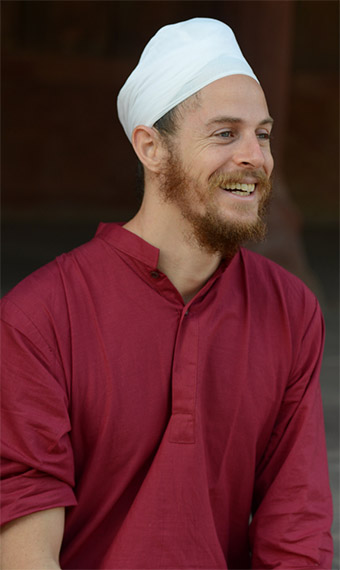 5 things many people don't know about me:
1. The hair on my head has never been cut
2. Egyptian rat screw is my favorite card game
3. I bribed a customs official in Paraguay in the bathroom one time
4. I passed the US foreign service exam but never sat for the interview because I don't know how to tie a tie.
5. I had 4 teeth knocked out by a cable while riding on top of a bus in India
BIO
When I was 12 my parents sent me to India to learn meditation, yoga and Sikh religious practices. They were devotees of the Indian master, Yogi Bhajan. I was raised Sikh but with my light skin, curly hair and sloppy turban, I was always a little out of place in America. And in India I was even more unusual. But more defining than anything, I was poor with angst for something more. So as the unusual student that I was at boarding school, I began buying and selling biscuits, cookies, juices, ice cream and more. I built my operation from a shop out of a trunk into a thriving business, employing my peers and living large India style. Only later would I realize I am the only white man to go to India to open a 7-11.
More recently I opened a hotel in Mexico. I purchased a property and built it into a thriving retreat center. We host groups from all over the world. Reservations for our retreats get booked over a year in advance. Only when one of my contractors asked if I was a wetback did I realize I was "one of those people". He said that if Trump were elected I was definitely the first to go for being a Mexican and looking like a Muslim.
I am a Co Founder of the Pure Om Hot Yoga Studios, Casa Om and the One Fire Hot Yoga Festival as well as the inspirational Sat Nam Fest.