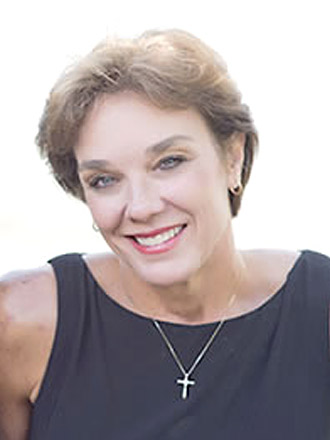 Q+A with Kay
Where are you based out of? town + studio?
Harmony Hot Yoga, Pilates & Aerial Center – Milledgeville, GA
When + where did you first stumble into hot yoga?
In 2010, a friend gave me a 10 day challenge pass for Bikram Yoga, Redmond, WA.
Do you remember your first class? Did someone bring you or did you venture out on your own?
I reluctantly went to my first Bikram Yoga class with a friend who had given me a 10 day pass. I left the studio thinking it was the worst thing I had ever done and that I would never go back. However, something deep inside, either the challenge or how it made me feel, made me go back for 10 days in a row.
What made you go to teacher training?
I knew after I completed my 10 day challenge that I had stumbled across something really special and that I wanted to share this amazing practice with the world. I especially wanted to take it to my home in GA some day! I started practicing regularly, moved back to GA and went to teacher training as soon as my daughter started college in the Fall of 2013. After teacher training, I traveled and taught for about 2 years and then opened my own studio.
What's your favorite thing about teaching?
I love watching students have personal breakthroughs and seeing them transform.
What's the funniest thing that's ever happened to you while you were teaching?
I started sneezing towards the end of teaching a class. I could hardly get the dialogue out. Everyone had a good laugh!!
Do you have other (non-hot yoga) passions?
I love taking care of my family!
If money wasn't an issue, what would you spend the next year of your life doing?
I would travel, teach and practice all over the world!
BIO
Fierce yet compassionate, Kay's energetic style and passionate delivery will leave you inspired and invigorated! She has a natural way of helping her students find their edge without them feeling overwhelmed or intimidated. Come to her class and you will leave with your spirits lifted, your body rejuvenated and the will to come back!
Throughout her life, Kay has tried many forms of physical fitness. In 2010, her best friend gave her a 10 day pass to Bikram Yoga Redmond, WA. Although her first class felt overwhelming, she decided to complete the 10 day challenge. Kay quickly realized the life changing benefits of this healing practice and knew almost immediately that she wanted to someday share this gift with others by becoming a certified Bikram Hot Yoga instructor. She believes that as we age, strength, balance and flexibility are critical for health, well-being and vitality. She also believes in and practices good nutrition.
In fall of 2013, Kay and her husband became "empty nesters". Instead of returning to corporate America, she decided to attend the world renowned Bikram Hot Yoga Teacher Training in Los Angeles, CA. Since then she has been sharing her heart-felt passion for Bikram Hot Yoga with students in studios across the United States. In the fall of 2016, Kay received her Unnata Aeria Yoga Teacher Training certification at Aerial Fit in Charleston, SC. She also traveled to Vancouver BC to certify under Yin Masters Bernie Clark and Diana Batts. In the Spring of 2017 Kay attended Inferno Hot Pilates Teacher Training in Lake Norman, NC and trained directly under Gabriella Walters (founder of Inferno Hot Pilates). She has now incorporated this amazing fitness regimen into the studio schedule. She lives by the mantra "If you are strong, healthy and sound of mind, then you can help others & if you can help others help themselves, then you can change the world!
As a native of Georgia and 1982 graduate of GCSU, Kay is excited to bring the finest Bikram Hot Yoga, Yin Yoga, Aerial Yoga andInferno Hot Pilates experience to Milledgeville, GA.
Namaste!