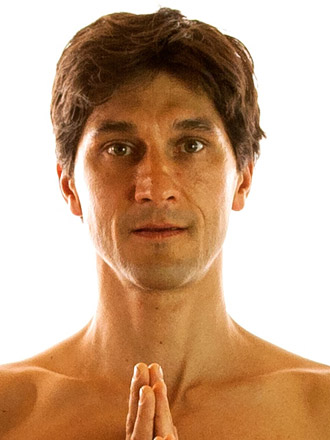 Q+A with Bel
Where are you based out of? town + studio?
I run White Horse Yoga in Carbondale Colorado, and am the co-founder of Vimana Yoga.
When + where did you first stumble into hot yoga?
I started practicing yoga as a child with my parents, and really committed to the lifestyle when I started practicing Bikram Yoga in 1996 with Radha Garcia in Boulder Colorado, and attending Bikram's forth teacher training the same year.
Do you remember your first class? Did someone bring you or did you venture out on your own?
My room mate brought me to my first class at 

6:30 am

 on Thursday April 11th, 1996.
What made you go to teacher training?

I really wanted to learn more about yoga for my personal practice!
What's your favorite thing about teaching?

My favorite thing about teaching is helping people to find who they really are inside so that they can heal, find peace and find and fulfill their life's purpose.
Do you have other (non-hot yoga) passions?
I love rock climbing, skiing, surfing, kayaking, hiking, biking, and partner yoga!
If money wasn't an issue, what would you spend the next year of your life doing?
I would love to take my children around the world so that they can see how other people live life, learn other cultures, and teach people to meditate, and connect with their inner light. 
Tell us what you'll be teaching at One Fire.
I am going to be teaching Vimana Yoga, wich is an expansive practice that blends traditional yoga wisdom with modern fitness based yoga. It's a playful, dynamic class designed to prepare students for inversions.
BIO
Bel Carpenter has been teaching yoga, training teachers, and running yoga studios in Colorado since 1997.  He is the proud father of two children, and is the co-founder of Vimana Yoga.  
Vimana Yoga is an accessible practice of five styles of yoga which skillfully combines 

asana, pranayama, and meditation to

 help practitioners realize their greatest potential.  Bel has assisted Yogarupa, Rod Stryker's Para Yoga Master Trainings, and is studying to lead "The Four Desires" Workshops.  

 Bel's passion for yoga comes from his passion for the practice.  He believes that "Yoga and meditation are the single greatest tools that we have to heal ourself, others, and the world."