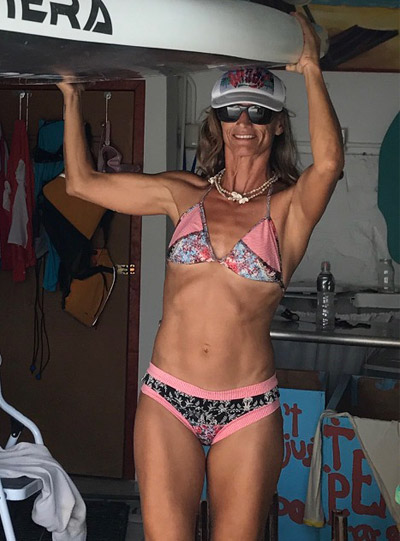 Fifteen-Year Puerto Morelos resident, mom, business owner, ocean lover and part of the Riviera Maya SUP community. Dedicated to promoting healthy, environmentally conscious tourism by teaching Paddle board classes and participating in SUP races and group tours with area SUP clubs. CPR Certified, WPA SUP Instructor certified and WPA SUP Yoga Instructor certified. First place Holbox CUP 5km race 2016, Pok de Pok Cup 1st place 5km 2016, Playa Fest 2nd place 5km 2016.
SUP Class; Level beginner, must know how to swim, 60 minutes
Warm up and basic instruction on land. Will learn basic terminology and technique, how to stand, proper paddling and turning. In the water we will practice our skills while paddling along the coast of the Caribbean Ocean.
SUP Yoga; Level beginner/ Intermediate, must know how to swim, 60minutes
Warm up/ SUP Yoga introduction, sun salutation sequence followed by core and sitting asanas.