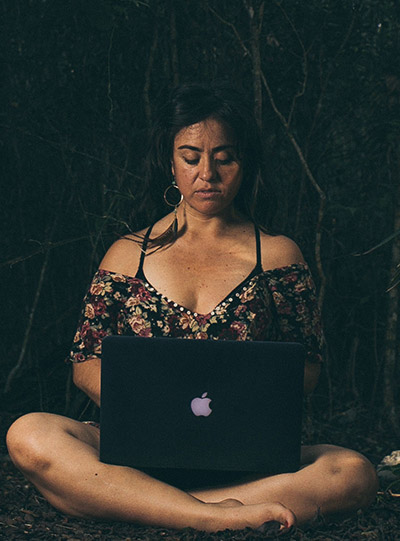 5 things many people don't know about me:
1. Once, when I was young and knew no better, I got aboard the Slim Fast train.
2. I once resided in a monastery-turned-commune in the South of France.
3. I'm a certified scuba diver and damn proud of it.
4. I suck really bad at making eggs, any style.
5. I'd move to Italy in a heartbeat
BIO
Mishel is Ecuadorian-born, NYC-bred, and currently residing in western Mass. While living in NY, she taught Bikram all over the city and in Brooklyn for 10 years. She currently teaches the art of Sacred Self Care through classes, workshops, events and retreats. Mishel is currently working on her first book, a Self-Care guide that weaves together modern & ancient practices with women's cycles and Mother Nature's seasons.