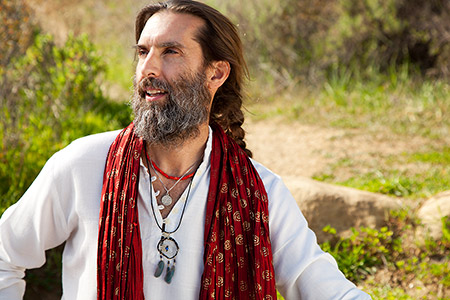 Where are you based out of? town + studio?
East coast
When + where did you first stumble into hot yoga?
NJ and DC area mainly
Do you remember your first class? Did someone bring you or did you venture out on your own?
no stumbling and not hot … I have been practicing yoga since the late 90's – primarily Kundalini. I was brought by a crazy artist friend – he stopped after the first class and I never looked back
What made you go to teacher training?
I wanted to go deeper into a practice that was very healing and illuminating on so many levels.
What's your favorite thing(s) about teaching?
Hands down, watching students grow, open up, become more authentic, find a moment of stillness, and do things with their bodies that they never thought they would be capable of doing.  I will never tire of witnessing that type of expansion.  It's more touching and more rewarding than any other "job" I could imagine.
What's the funniest thing that's ever happened to you while you were practicing? teaching?
When somebody is touched deeply and moved in a real and significant way – nothing feels better than to help another soul their connect with their own spirit. Also- bound lotus meditation on an airplane?  Pretty crazy. Teaching at Casa Om with Ramdesh and Harg and Siri Om's daughter Sianna was in her lap for most of the class. Epic!
Do you have other (non-hot yoga) passions?
Meditation, Art and Music
If money wasn't an issue, what would you spend the next year of your life doing?
Exactly what I do now – just even more of it. Spending time with people I love, serving, teaching, traveling, creating art, making music, doing yoga and meditating.
BIO
Harnam (Tony Zatzick), MFA, is an artist, yogi and musician who deftly weaves these powerful elements into his transformational workshops. Whether creating mandalas, leading sacred chant, or teaching yoga – Harnam will take you there. He is known for his heart-centered, authentic, and engaging style. His paintings and recordings are critically acclaimed for their transformational and soulful power. His new Spirit Voyage album: "Meditations for Removing Obstacles" is now available on iTunes, and Amazon. Visit www.harnamusic.com to experience his paintings and other albums: "A Fearless Heart" and "All Roads", and "Awakening Your Creative Fire". https://www.facebook.com/HarnamMusic
Instagram: @harnam108
Twitter: @harnammusic