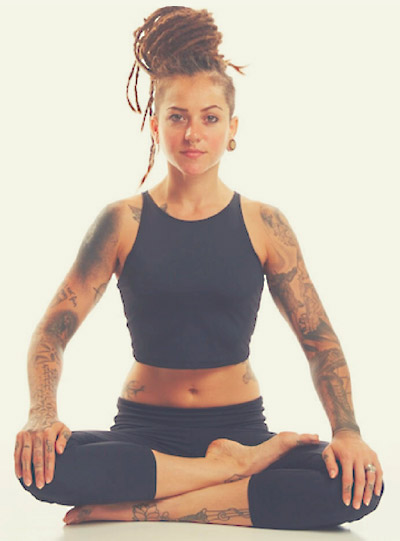 Aching with back and joint pain, Gianna followed a friend's recommendation and took her first yoga class and ended two years of sedentary living. After just a few weeks of practice, her pain dropped; within a year, she was off all medications (ADHD meds, antidepressants and sleeping pills); at two years she began advanced asana training; and by year three she certified as a teacher. Thirsty to know, she went full time studying, teaching and practicing the 26 + 2 series and Ashtanga yoga. She sees more clearly by the light of her teachers: Mary Jarvis, Emmy Cleaves, and Leslie Kaminoff. Gianna is a Bikram certified teacher, a 500-hour Yoga alliance certified teacher, and teaches meditation, yin and vinyasa in addition to the 26+2 series.
Gianna has competed in international asana championships, placing first regionally and nationally and second internationally. She currently judges for the USA Yoga Asana Championships. She continues to train to improve both her practice and her teaching. "My goal with competing was never to beat the other yogis. My objective is challenge. In challenging my physical practice, my knowledge of the body and postures greatly improves allowing me to better help my students in their asana and greater yoga journey."
As 105F's former Principal Instructor, Gianna focused on sharing information that deepened the understanding of what we teach and how best to teach it. She has guided the realization of 105F's burgeoning class offerings (Smart 60 and Next Level 90 intermediate series and specialty workshops).
Gianna runs 105F's 26+2 Teacher Training, intermediate asana class teacher training, advanced classes, and workshops worldwide.