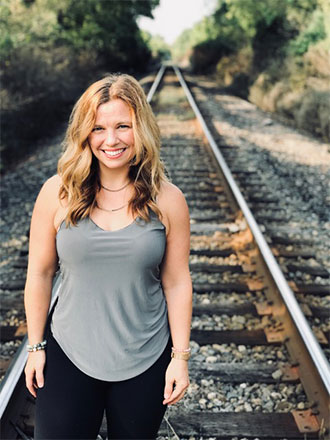 -Where are you based out of? town + studio?
The Hot Room, Brentwood, TN
-When + where did you first stumble into hot yoga?
Bikram Hot Yoga Nashville, 2012
-Do you remember your first class? Did someone bring you or did you venture out on your own?
I went for my first class and in between thoughts of "I'm dying, I have to get out of here!" I had the thought, "Hey, I think I could see myself teaching this!"… (but I had NO CLUE how I would overcome my very shy personality and actually do it)
-What made you go to teacher training?
I immediately fell in love with everything about hot yoga! I was at a major transition in my life; the practice, the training, everything was the catalyst to get me moving in the right direction. I went to training 6 months after that first class.
-What's your favorite thing(s) about teaching?
I love holding a meditative space for my students. I love seeing their breakthroughs, their transformations… I love the connection!
-What's the funniest thing that's ever happened to you while you were practicing? teaching?
Practicing: I borrowed a friend's yoga towel for class one day, and when we hit the floor for savasana, I quickly realized that one of her dogs had peed on the towel!
Teaching: I've had lots of laughs for sure, but nothing stands out on this one…yet
-Do you have other (non-hot yoga) passions?
Working out, biking, cooking, reading, writing, eating! I love to cook and share healthy meals with my loved ones.
-If money wasn't an issue, what would you spend the next year of your life doing?
writing! while traveling.