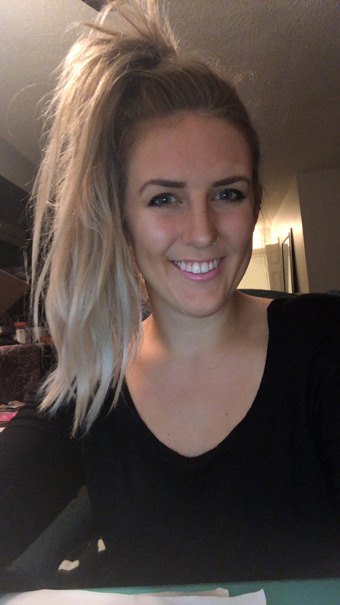 5 things many people don't know about me:
I have more pairs of shoes than the population of a small town. When you walk in my apartment, most people think at least 5 people live there… it's just me.
I worked four seasons of road construction right out of high school. I started as a flagger and worked my way up to an equipment operator and was learning the safety aspect of the job before I quit to go travelling around Europe for the second time.
I never travelled outside of Canada until I was 18, and since then I have travelled to 25 countries.
#OneFireFest will be my FIRST time to Mexico!!!
I've never smoked a cigarette in my life. The D.A.R.E (a Canadian drug prevention program) class scared me too much in third grade to ever try it.
BIO:
Hello!
I'm Mara and this is my first year working with the #OneFireFest crew as their Social Media Guru!
I originally got into the Social Media world while working at Bikram Yoga Red Deer (Canada) and I seemed to be the only staff member familiar with what Facebook was and how to use it. It evolved into a part time position for extra hours, and then when I moved to New Zealand I decided to pursue it as a business opportunity. I started out with two wonderfully supportive clients, BYRD and a local wedding shop and as I camped out in cafes all over Queenstown I created my brand, website and began to grow my business into something that allows me to work from anywhere in the world, on my own time and to be my own boss.
I remember my very first Bikram Yoga class like it was yesterday… my friend told me to wear a T-shirt and sweat pants – you can only imagine how that went. It was hell. I hated every second of it, yet I kept coming back…every single day. And then one day I got the opportunity to work at the studio at the front desk. I kept up with my practice throughout the years and even competed at one point with our Yoga Bomb crew at BYRD. Since then I have dabbled in other types of yoga and yet, I relentlessly keep returning to the hot room. I truly believe that yoga has a way of inspiring you to create a life you love – look at me, I may have never been where I'm at if it wasn't for me taking that first yoga class. You work hard in your practice and it gives you the tools you need to succeed in your every day life outside of the room.
I'm super excited for #OneFireFest and to be a part of the crew because I just know it's going to be an epic experience! I cannot wait to soak it all up under the Mexican sun taking amazing yoga classes, attending workshops and to be surrounded by inspirational teachers and yogis, all while working and sharing with our followers how awesome the festival is! I hope my posts inspire you to join us this year for #OneFireFest2018.