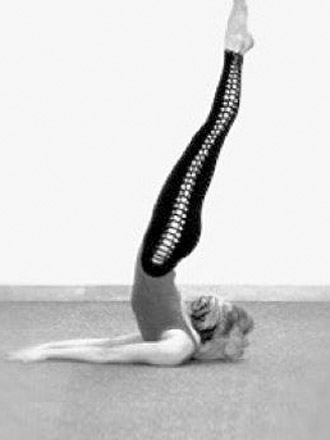 Mary Jarvis is one of the most senior teachers in the Hot Yoga world. Her depth and breadth of knowledge have gained her a reputation for training world champion athletes as well as helping people use yoga asana to heal acute injuries. Her workshops are a creative exploration of techniques and postures. She will often use yogis she has trained to demonstrate setting up a foundation in a posture and then exploring that foundation as far as the mind can conceive. Mary is an engaging speaker and a knowledgeable teacher with over 30 years of experience.
Mary has been teaching and training with Bikram and his yoga for over 30 years and knows what it feels like to use this yoga to recover from Pain and Fat!
She is twice named "Who's Who in Bikram Yoga" by Yoga Journal Magazine as one of the top three Bikram Teachers in the World. She is named Head Coach in the International Yoga Asana Championships and serves on the Board of Directors of USA Yoga Federation. Their goal is to introduce yoga to the Olympics and the Youth of the world. People come from all over the world to train with her at her school in San Francisco. She has trained 7 World Asana Yoga Champions and hundreds of European,American,Asian and Regional Champions from around the world.
Mary Jarvis has been a student of Bikram and teaching Bikram Style Yoga for 26 years. She is an excellent illustrator of technique and a boundless source of Yoga inspiration. As a survivor of a near fatal auto accident, Mary is living proof of the powers of Bikram Yoga.To relieve chronic pain from herniated discs in her spine, Mary practices this yoga daily rather than opting for surgery, Prednisone and pain killers. Steadfast in her belief in the power of this Yoga she tries to live life free of pain and express herself through Yoga with kindness, grace,and love.
"In January of 95, I came back to yoga wearing a neck brace and a back brace, weighing 159 pounds, barely able to move, in incredible 24 hour chronic pain, and very very depressed. I practiced this yoga every day for 2 years to avoid surgery, and demonstrated to my students that you can lose weight and heal yourself with this Bikram yoga practice". This yoga is preventative medicine. A process by which the individual can reverse the effects of poor posture and chronic ailments. In a relatively short period of time with regular practice, the body WILL transform itself, gaining in strength, stamina and flexibility….and …You CAN change the shape of your body!"I know what it's like to practice this yoga being 40 pounds overweight , in incredible pain, barely able to move… and I know how to get out of it.
There is not anything unique about me. Anyone and everyone can do what I have done. "There are 72 yoga schools in this country and Europe that were started by students who originally practiced with Mary at Global Yoga!