Why we LOVE our community
Posted on
August 19, 2018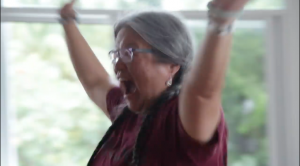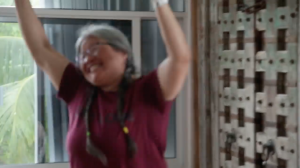 At the very end of our festival last year, we gathered in a circle to share words, experiences, and say our farewells. This was the first year, though, that we had decided to raffle off some goodies, ranging from WayMats to a free 5-day pass to next year's fest. 
In the blink of an eye, we went from being hot yogis saying our farewells at Closing Circle to full-on audience members of the Price is Right circa 1999, witnessing as Pat heard her name called, exuberantly jumped up and beelined to give us hugs. She won some fest swag, but she might as well have been receiving a Pulitzer, an Oscar, or heck, a couple of billion dollars. In her pure, unfiltered excitement, she made us all feel like big winners for just being in that space. 
"That ecstatic jubilance. That was one of my favorite moments of the festival," Siri Om shared with me over the phone recently. "It was such a perfect and simple way in which we are connecting with people and elevating each other." 
Connecting with people is one of Siri Om's favorite things about the festival. "I also love getting fresh perspectives on the practice," she added. "It's so inspiring." 
She is, of course, referring to the group of amazing individuals that come gather with us each year. People who in their own corner of the world are doing incredible things, creating ripples of possibility.
Of course, there are those who grace our lineup: teachers who have become pillars in the community, unearthing more ways to share with people the magic that is hot yoga, and in so doing, creating a shift in perspective for what Hot Yoga even means.
But there are also those folks like Pat, for whom Hot Yoga is something they like to do in varying degrees of frequency. Wonderful people who are benefitting from the benefits of this practice, and as such, become healthier individuals who then go out and make a difference in their worlds.
"It really does come down to the importance of community," Siri Om continued. "For me, that's the expansive and integrative path I'm on."
As for the non-fancy stuff? Here are 5 things most people don't know about Siri Om:
Born in Detroit, raised in LA. Her family contributed to the anti-tartar toothpaste technology. She loves dragonfruit, and once shared the stage with Russell Simmons. And in her 20s, was part of a short-lived, name-forgotten rock band.
This year, she will be leading a Bikram Class and a Yoga Nidra Evening Session, surely THE best way to drift off to sleep.
written by Mishel Ixchel